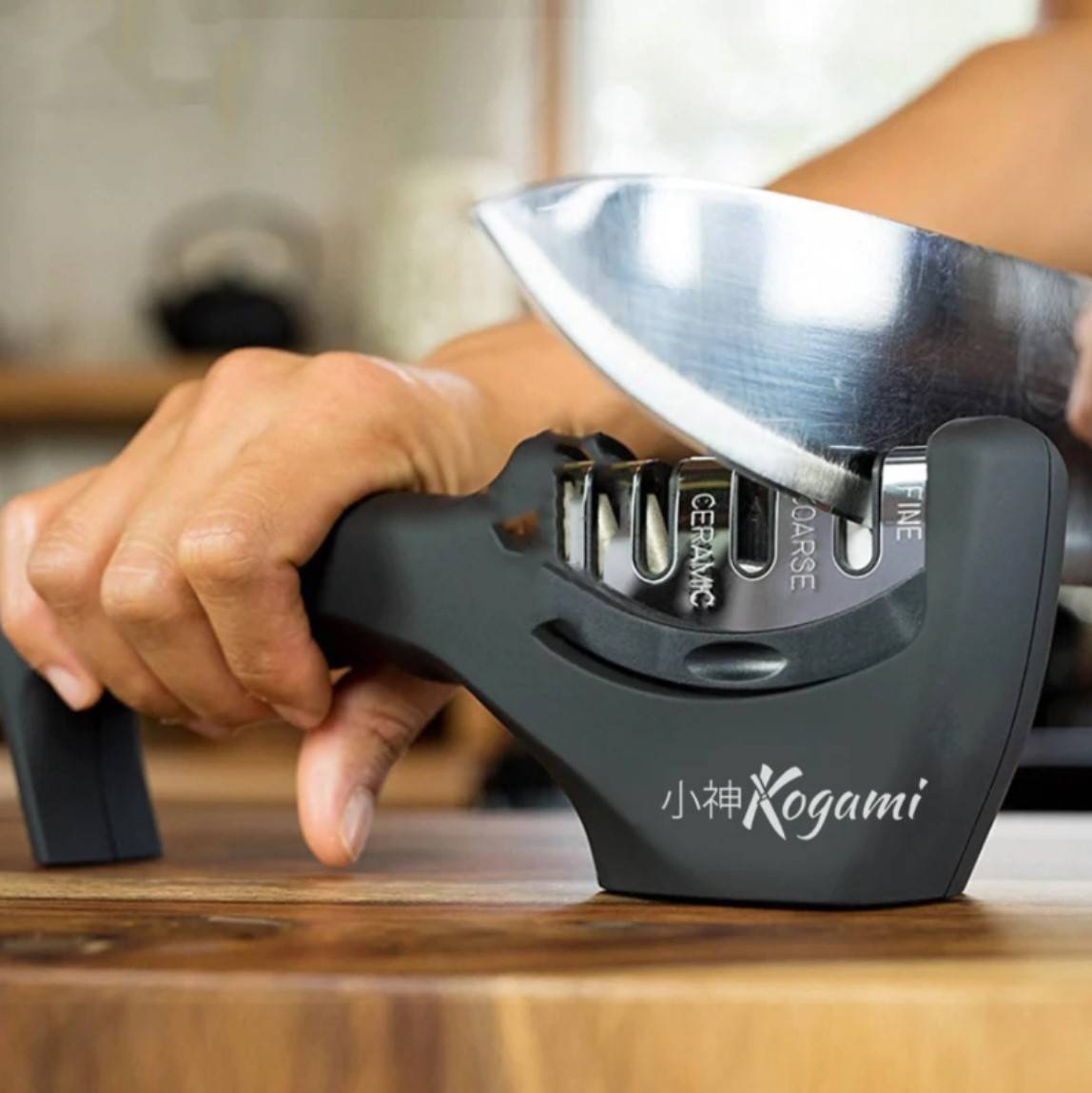 FORGE A RAZOR-SHARP EDGE FROM ANY BLADE.
Special Offer: Save $30 off the professional knife sharpener for a limited time!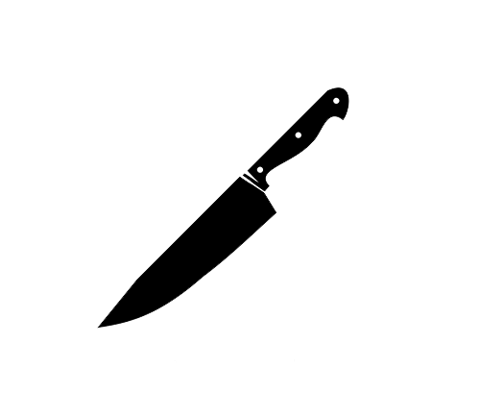 This knife sharpener is built to work. Designed for use on the strongest metals to ensure the sharpest grind. Easy 3 step process to achieve RAZOR sharp results.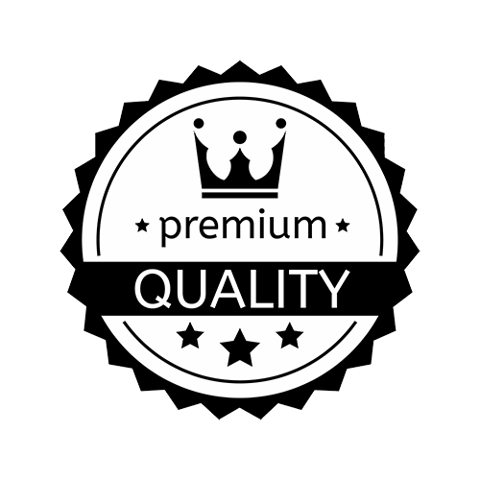 Every knife sharpener is made using the highest standards. That means they are durable, and will last you a LIFETIME.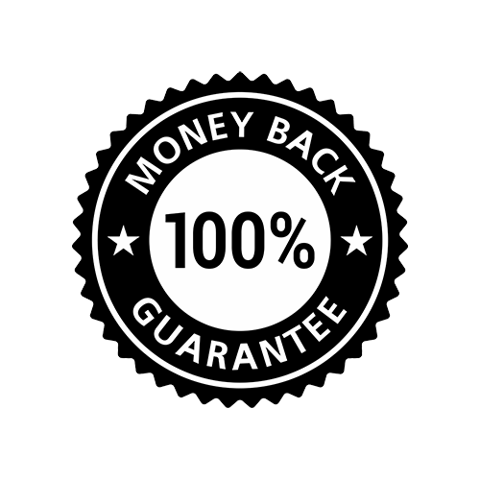 If our knife sharpener isn't the best you've ever used we will refund you 100% no questions asked. We stand behind our products and you'll see why.
Here is what our happy customers have to say!
Best Sharpener I've Ever Owned!
"This sharpener is the REAL DEAL. My knives are CRAZY sharp after using the simple 3 step process!! My knives have stayed sharp for longer I noticed as well. Highly recommended"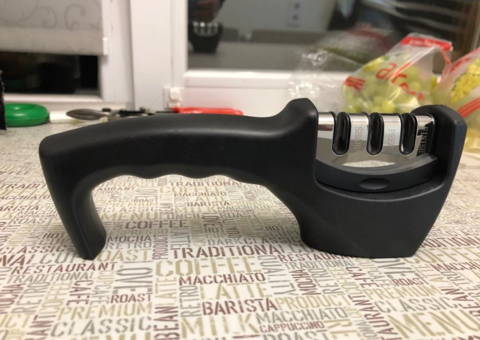 Unmatched Quality For The Price!
"I've never seen a knife with 3 easy to use steps. Let me tell you this thing WORKS! My blades are sharp as razors. The 3 step process changes everything. Love mine."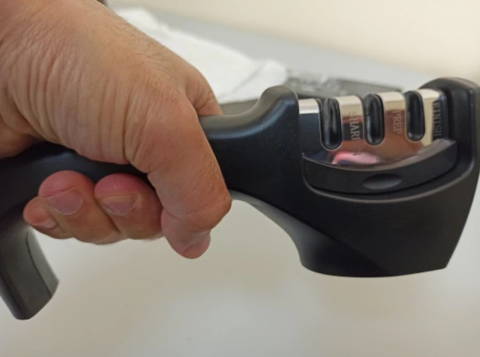 My Knives Have Never Worked So Well!
"I've ordered a few knives from Kogami already. Decided to try their sharpener and WOW! I must say this thing is amazing. Very high quality and easy to use!"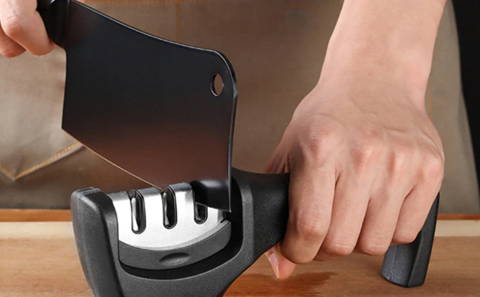 - THE ONLY KNIFE SHARPENER YOU'LL EVER NEED -

EFFECTIVE THREE STEP SHARPENING PROCESS
Slot 1 - Ceramic: For damaged or crooked blades, this helps repair the blade before sharpening.
Slot 2 - Coarse: Sharpens coarse blades to a sharp point, recreating a strong "V" shape to the edge.
Slot 3 - Fine: Last step! This works to polish the edge, cleaning any irregularities away and ensuring a perfect finish.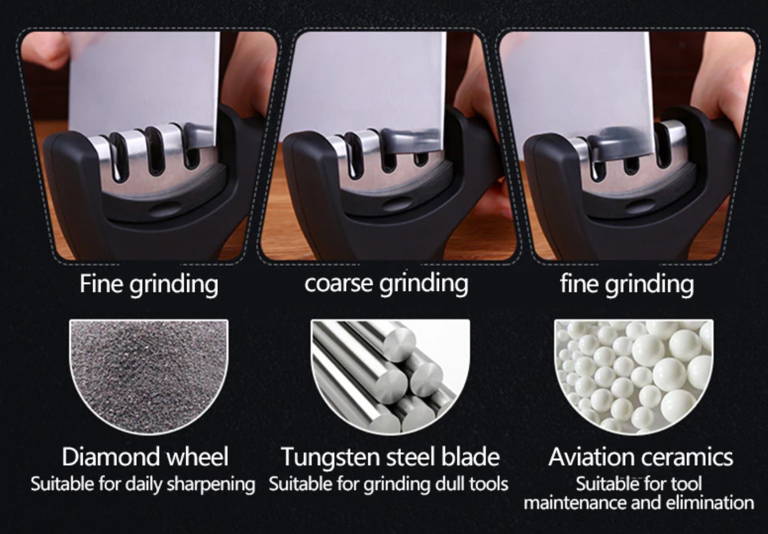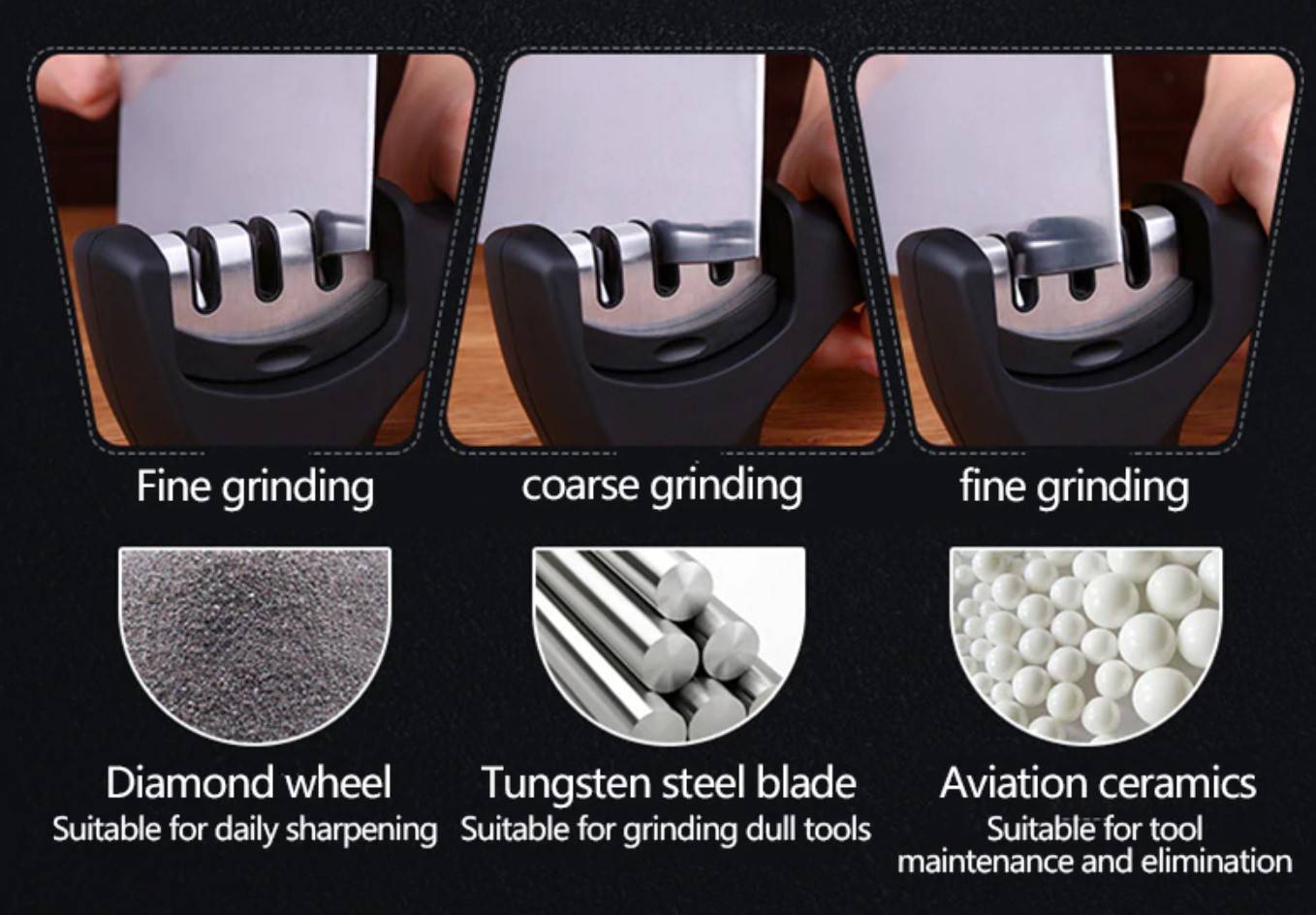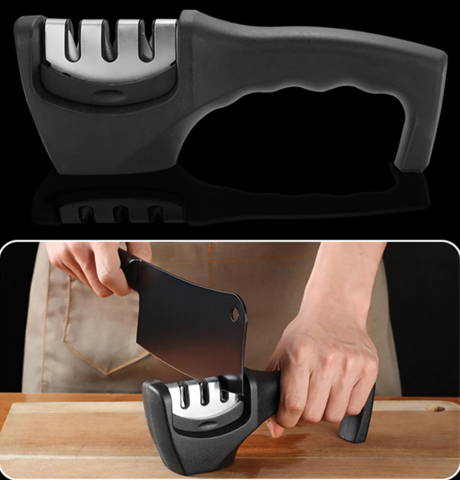 ERGONOMIC DESIGN FOR SAFE & EASY USE
Our ergonomic grip with finger grooves allows for ultimate control. Our textured non slip bottom always ensures the sharpener never moves on you.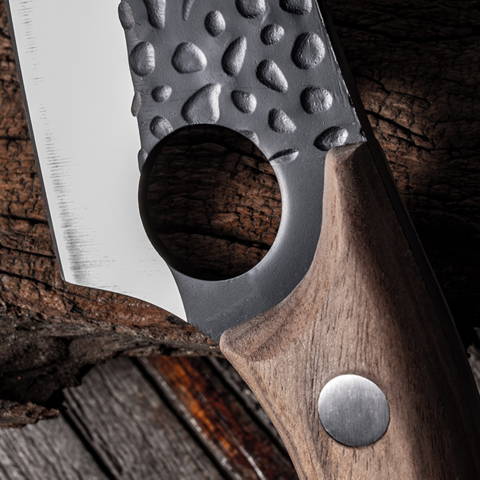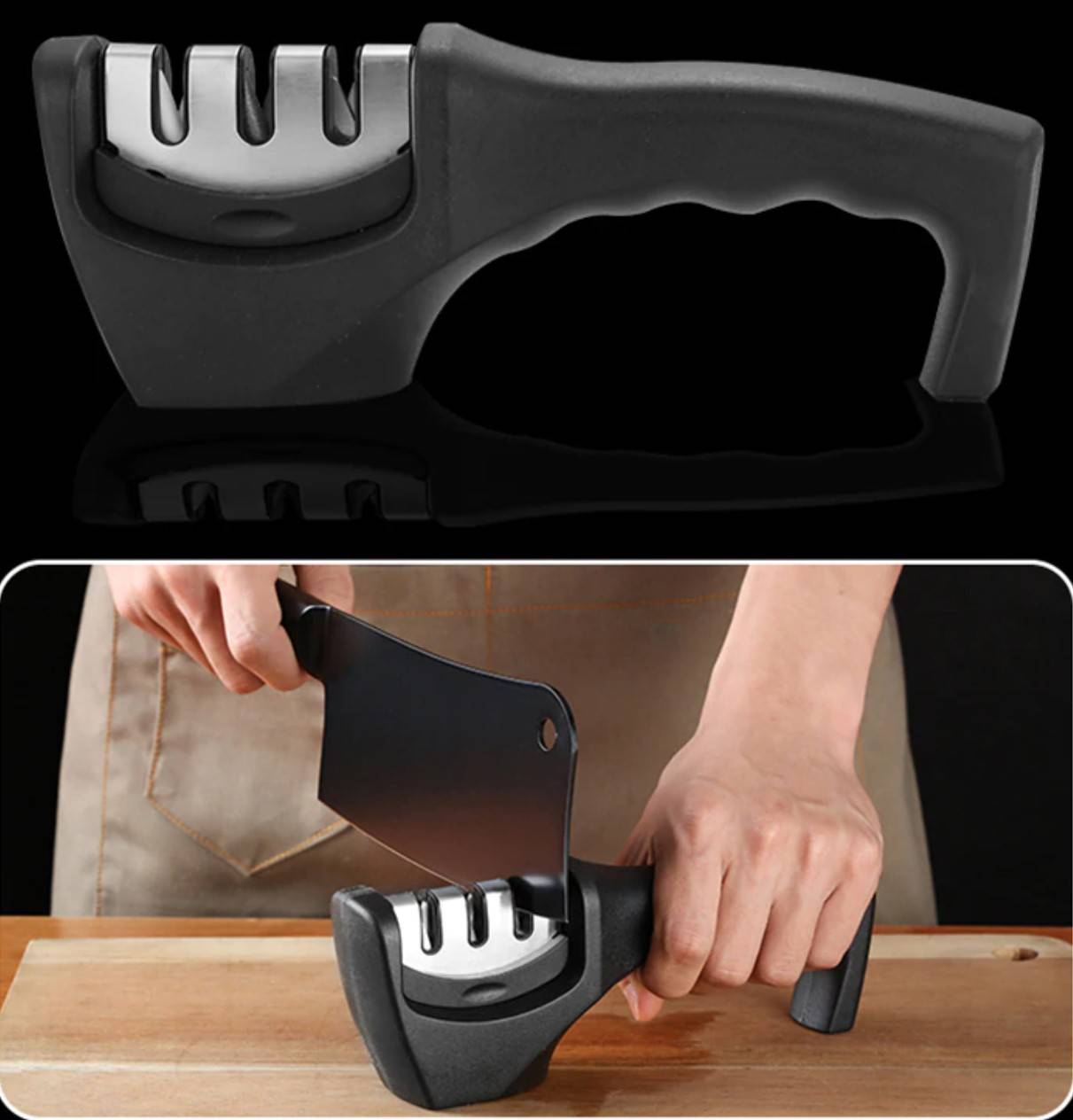 Our unique open hole design works on any blade size. Built with flexible grinders that flex to fit the blade, our sharpener works on both Steel and Ceramic blades, accommodating all sizes from pocket-knives to swords.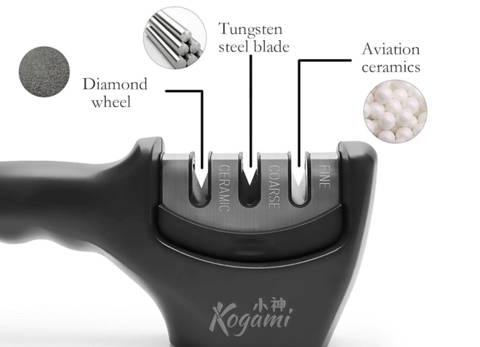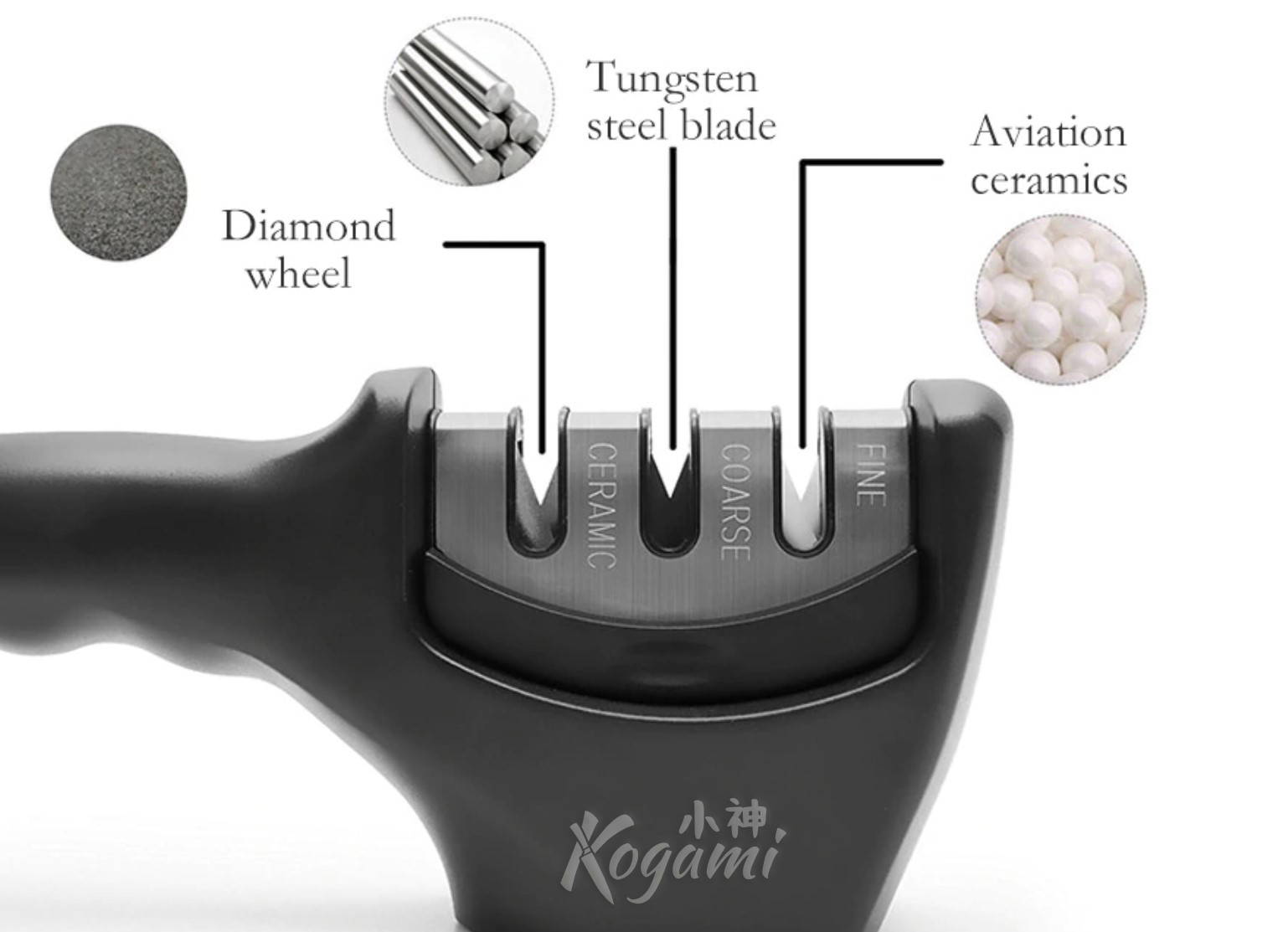 100% MONEY BACK GUARANTEE
We believe in our products so much that if you don't like yours or are not satisfied after 365 days of delivery we will refund your order. Just send our friendly 24/7 customer service an email at support@kogamisteel.com and they will help you out!
More customer reviews below!